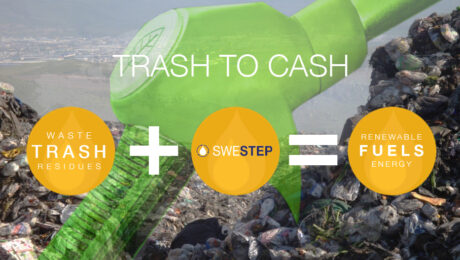 SWESTEP is now ready for roll out of SWESTEP Plant's – "The Next Generation Process Technology for Sustainable Recycling Production" –
The proven technology creates a market potential for sustainable production that is independent from traditional fossil energy forms.
It is a capital-efficient and a profitable solution that creates viable conditions and opportunities for both small-scale and large-scale installations, regardless of the customers, communities or  geographic location.
The demand for renewable fuels and sustainable liquids used to produce climate friendly products is global scaled. Since the Industrial revolution, production of greenhouse gases and toxic chemicals have escalated tremendously, which has resulted in an urgency to replace fossil fuels with renewable alternative energy sources.
At present, the UN and the EU have all created directives to encourage the utilization of renewable fuels.
Time to take the next step
Time for change
#Swestep – All residues come to use