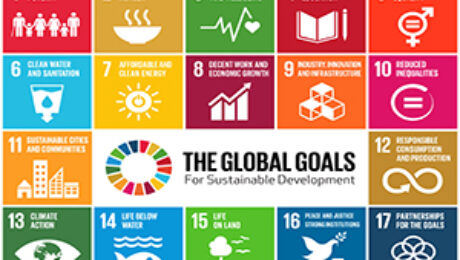 Launch of new sustainable development agenda to guide development actions for the next 15 years
30 DEC 2015 – The new year ushers in the official launch of the bold and transformative 2030 Agenda for Sustainable Development adopted by world leaders last September at the United Nations. The new Agenda calls on countries to begin efforts to achieve 17 Sustainable Development Goals (SDGs) over the next 15 years. "The seventeen Sustainable Development Goals are our shared vision of humanity and a social contract between the world's leaders and the people," said UN Secretary-General Ban Ki-moon. "They are a to-do list for people and planet, and a blueprint for success."The SDGs, unanimously adopted by the UN's 193 Member States at an historic summit in September 2015, address the needs of people in both developed and developing countries, emphasising that no one should be left behind. Broad and ambitious in scope, the Agenda addresses the three dimensions of sustainable development: social, economic and environmental, as well as important aspects related to peace, justice and effective institutions.The mobilization of means of implementation, including financial resources, technology development and transfer and capacity-building, as well as the role of partnerships, are also acknowledged as critical. The Paris Conference on climate change is seen by many as the first test of political will to implement the Agenda. "The Paris Agreement is a triumph for people, the planet, and for multilateralism. For the first time, every country in the world has pledged to curb their emissions, strengthen resilience and act internationally and domestically to address climate change. By addressing climate change we are advancing the 2030 Agenda for Sustainable Development," said the UN Secretary-General.Turning this vision into reality is primarily the responsibility of countries, but it will also require new partnerships and international solidarity. Everyone has a stake and everyone has a contribution to make. Reviews of progress will need to be undertaken regularly in each country, involving civil society, business and representatives of various interest groups. At the regional level, countries will share experiences and tackle common issues, while on an annual basis at the United Nations, the High-Level Political Forum on Sustainable Development (HLPF), will take stock of progress at the global level, identifying gaps and emerging issues, and recommending corrective action.The 17 Sustainable Development Goals and 169 targets of the new agenda will be monitored and reviewed using a set of global indicators. These will be compiled into an Annual SDG Progress Report.
Source: UN-DPI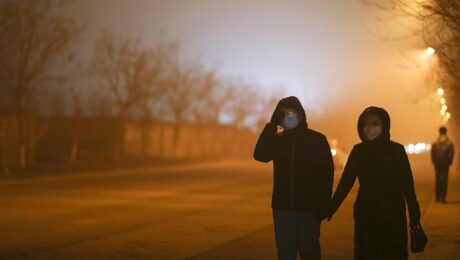 OP-ED: To help stop global warming, curb short-lived pollutants
There's a major problem, however, with a CO2-centric strategy. Because carbon dioxide remains in the atmosphere for a century or more, and because we won't abandon fossil fuels overnight, neutrality by 2050 simply isn't good enough to keep the Earth from warming 2 degrees Celsius — the generally agreed-upon limit — much less the ambitious goal of 1.5 degrees C that many nations support.
If we're serious about preventing or at least slowing climate change, we have to broaden our hit list; even as we move toward carbon neutrality, we must also restrict methane, carbon soot, ozone and hydrofluorocarbon coolants. These pollutants are about 25 to 4,000 times more potent warmers than carbon dioxide, but they remain in the atmosphere from mere days in the case of carbon soot to 15 years in the case of HFCs.
Curbing the emissions of these short-lived climate pollutants, or SLCPs, unlike curbing carbon emissions, will have an immediate effect and can dramatically slow global warming within a few decades.
To put real numbers on it: If we reduce our emissions of methane 50%, black carbon 90% and fully replace HFCs by 2030, then we'll cut in half projected global warming over the next 35 years. These steps will delay environmental disaster and give us time we desperately need to radically change our energy diet.
Existing technologies, clean alternatives and regulatory mechanisms such as the 1987 Montreal Protocol that have proved effective for other climate pollutants can be quickly repurposed to deal with SLCPs.
In November, the 197 parties to the Montreal Protocol agreed to work toward an HFC amendment in 2016. Some parts of the world aren't waiting. India and Pakistan committed to phase down HFCs. Mexico has pledged to cut SLCPs 25% by 2030. California has already cut its carbon soot and ozone-forming gases 90% and is on its way to curbing all four SLCPs.
There's no downside to this approach. By curbing short-lived pollutants, not only will we obtain short-term relief from rapid warming, but we will also slow sea-level rise, increase crop yields and score a major victory for public health. Indoor and outdoor pollution today causes more than 7 million premature deaths annually. Curbing SLCPs can benefit us now, saving potentially 40 million lives over the next 20 years.
What we have in front of us isn't a choice between pulling lever one (carbon dioxide) or lever two (SLCPs); it's crucial that we pull both levers with all of our collective might. We have a moral imperative to act immediately with everything at our disposal, not only because there's no Planet B — as environmental activists put it — but because climate change seriously harms human well-being.
Beijing's air quality index hit 253 this month, registering in the "very unhealthy" zone. The last time Los Angeles County reached that level was in 1991. Many cities around the world have reduced urban air pollution using technologies and rules that have stood the test of time, while constantly evolving. California is already pulling both levers, while its population and its economy are growing and its people are breathing cleaner air.
By acting unilaterally or in small alliances, it's possible to make real progress on climate change now, above and beyond what the Paris agreement calls for. We have the levers; we just need to pull them.
Veerabhadran Ramanathan is distinguished professor of climate sciences at the Scripps Institution of Oceanography at UC San Diego and a council member of the Vatican's Pontifical Academy of Sciences. Daniel Press is a professor of environmental studies at UC Santa Cruz and author of "American Environmental Policy: The Failures of Compliance, Abatement and Mitigations."
Source: LA Times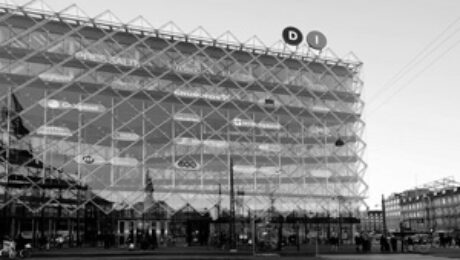 Initial meeting with Martin Porsgaard and Robert Arendal
Constructive dialogue on the needs of new sustainable jet fuels for the aviation industry as well as waste management for airports, – discussing the needs and demands for efficient handling and recycling of waste.
In the picture from left; Robert Arendal – Honorary Board Member at NISA and Goodwill Ambassador for the city of Copenhagen, Martin Porsgaard – Project Manager of NISA and Karl Magnus Mattsson CEO and founder of SWESTEP.