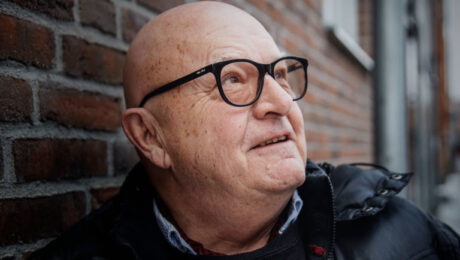 Boråsaren gör olja med miljövänlig unik teknik
Sopor, plast och avfall kan bli olja. Karl-Magnus Mattsson beskriver det som jordens egen naturliga process, men istället för att vänta över 130 miljoner år på ett resultat, så tar det med hjälp av deras teknik endast några minuter.
Boråsaren Karl-Magnus Mattsson är vd för Swestep, ett företag som utvinner olja ur plast och restprodukter på ett miljövänligt sätt. Den revolutionerande tekniken har sålts till flera delar av världen.
– En plastflaska tar många miljoner år för jorden att bryta ner. Vi bryter ner den på sex minuter, utan farliga utsläpp, säger Karl-Magnus Mattsson.
Runt om i världen bränner man plast som inte går att återanvända. Den gamla matlådan som gått sönder, eller den trasiga plastbaljan, allt förbränns och de farliga utsläppen är cancerogena. Enligt Naturskyddsföreningen är dioxiner och furaner farliga gifter som stannar kvar länge i naturen, efter förbränningen, och är skadliga för människor och djur.
– Det är förbränningen som är farlig. Vi använder låga temperaturer och skonsamma processer för att ta fram en olja som är lika bra som den fossila, utan de farliga utsläppen, säger Karl-Magnus Mattsson.
– Det här är en av de bästa alternativa lösningarna för att lösa avfallsproblem och energiförsörjning.
Med oljan kan man sedan tillverka det som man använder den vanliga oljan till, såsom mediciner, plast, asfalt och kläder.
Men om man använder oljan som bränsle för bilar så blir det väl ändå skadliga utsläpp? 
– Ja, så är det ju. Men eftersom att avfallet har blandats med minst 50 procents biomassa så är det fortfarande en mycket grönare diesel med mindre utsläpp.
Det var en kollega och partner till Karl-Magnus, från Tyskland, som utvecklade tekniken tillsammans med Siemens. Swestep har sedan vidareutvecklat tekniken i Sverige.
– Vi har sålt ungefär 10–12 anläggningar runt om i världen. En anläggning kostar mellan 130 och 500 miljoner kronor, säger Karl-Magnus Mattssson.
De två första svenska anläggningarna börjar byggas nu i mars och kommer att ligga i Hallsbergs kommun. Karl-Magnus Mattsson, som är uppvuxen i Borås och utbildad på Textilhögskolan, har många visioner:
– En av mina drömmar är att skapa hållbara textilier av vår olja, säger Karl-Magnus Mattsson.
Tobias Richards är professor på Högskolan i Borås och känner till deras teknik:
– Det är jättespännande att följa vägar som hjälper oss att omvandla avfall till produkter vi kan använda.
Det finns några processer som liknar denna. Men just nu verkar detta företaget attrahera investerare som ska bygga anläggningar, vilket är jättebra.
Naturskyddsföreningen skriver att mellan 8 och 13 miljoner ton plast beräknas hamna i naturen varje år och att vi riskerar att snart ha mer plast än fisk i haven om ingenting förändras. En av Karl-Magnus drömmar är att använda fiskebåtar till att fiska upp plast och återanvända den:
– Tänk om man kunde dammsuga haven på plast och återanvända den, utan att det är skadligt för miljön och människan.
Han berättar att det känns som att människor bara gått och väntat på en sådan här teknik och att trycket blivit enormt när det nu blivit erkänt som en fungerande metod:
– Jag började berätta om detta i början av 2000-talet men då kändes det som att ingen trodde på mig. Men nu har vi fått respekt, alla universiteten förstår att detta funkar. Jag tror att vi kan bli ett av Sveriges största exportföretag.
Source; Borås Tidning
Text: Jennie Ölund
Foto: Sanna Tedeborg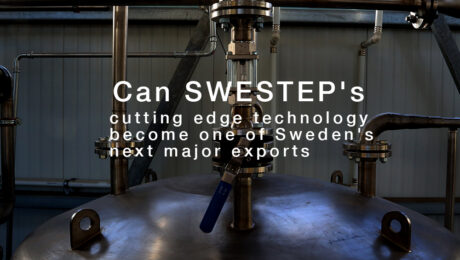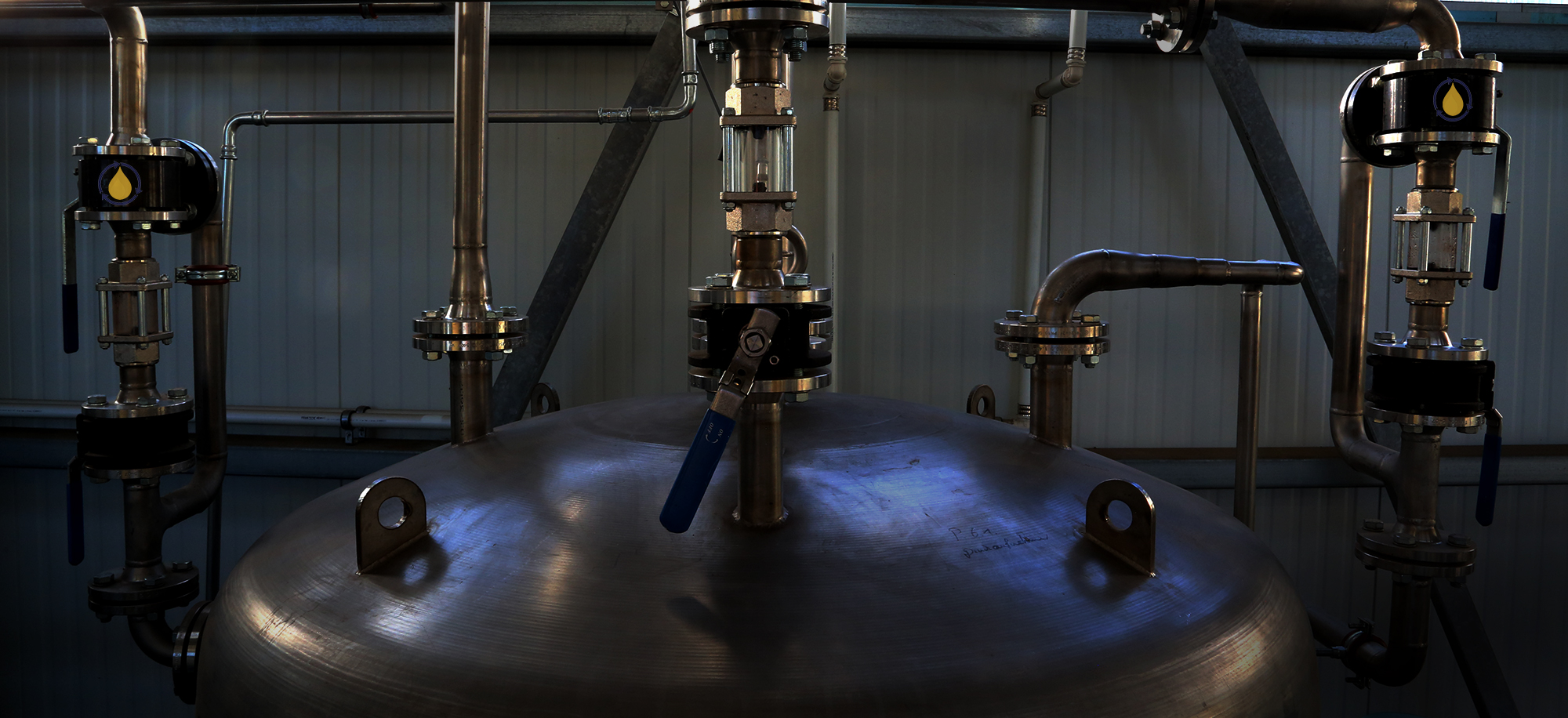 Breakthrough for sustainable recycling process
Can the Swedish company SWESTEP's cutting edge technology become one of Sweden's next major exports?
In 2019, spades are put into the ground for two plants in Sweden. Contracts for deliveries are also signed by a number of customers on several continents.
SWESTEP has for some years been working to develop and commercialize a process that can produce renewable fuels from several sources, including household waste and residues from forestry, agriculture and industry.
– Recycling companies, several fossil-dependent industries and municipalities now contact us directly. In addition to waste management in general, the challenge for many municipalities is to solve the problem of plastic recycling. Most of the plastic waste is being burned today, says Karl-Magnus Mattsson, founder and CEO of SWESTEP.
The technology was developed within the Siemens Group and was further developed by the company's former research director. Now that the first SWESTEP plants are being projected, SWESTEP will pass many competing technologies, many of which still have a long way to actual production.
– SWESTEP's end-product has the same characteristics as high-quality fossil oil. In addition to renewable fuels for transportation on land, our product can also satisfy the needs for shipping and air traffic, says Karl-Magnus Mattsson. -There are already some well-functioning facilities in the world using earlier versions of the technology, but it's only now the sale of turnkey SWESTEP plants can take place in a larger scale.
SWESTEP's unique recovery technology can process and recycle all types of hydrocarbon-based waste and residues at a molecular level. The facilities are scalable and flexible, both with regard to input material and end product.
"The patented recycling process can be described simply as copying nature's way of producing fossil oil, but with SWESTEP's process it only takes 6 minutes, explains Karl-Magnus Mattsson and concludes, "Through agreements with Green Fund Finance we can now offer customers a really attractive financing solution which opens up the market for us.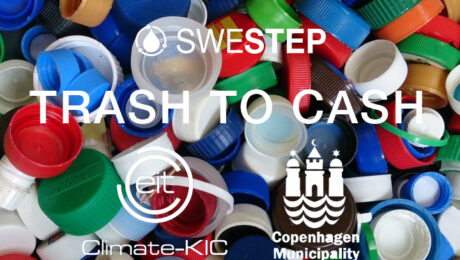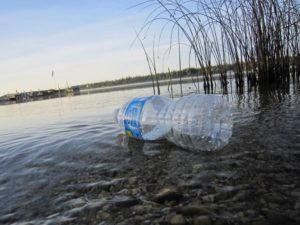 Trash to cash: How SWESTEP gives plastic waste a new life
People all over the world are throwing out large quantities of plastic each year, representing a huge sustainability issue. SWESTEP aims to address this by converting household plastic waste into sustainable oil and new plastic raw materials.
Over the past year, the Swedish green tech company has been working closely with Climate-KIC and the City of Copenhagen to carry out a feasibility study on the conversion of plastic waste to new sustainable oil. Since being established in 2012, SWESTEP has been developing an industrial process capable of turning all hydrocarbon-based waste and residues, such as plastic, into renewable fractions. In practical terms, this means that any organic waste stream can be considered as a feedstock, and duly be transformed into a wide range of renewable fuels or useful sustainable liquids and materials to be used again.
In theory, this process could have huge implications for how we deal with plastics, as well as waste management in general, as it could lead to the establishment of major circular economy loops into a city's ecosystem, provide new sources of renewable energy, and create new revenues and jobs—effectively converting what was previously considered waste into a resource. One key aspect of SWESTEP's technology is that the feedstock doesn't require separating prior to processing, meaning mixed waste streams are just as effectively processed as sorted ones. This contrasts wildly with the status quo, in which mixed waste streams require appropriately sorting before the separate elements can be recycled.
Creating industrial inputs from waste plastic for industries that typically require fossil-based fuels or petrochemicals for major parts of their operations doesn't just represent a welcome remedy to the problem of municipal waste, it also embodies potential to reduce the consumption of fossil-fuels and thus, contributes to climate change mitigation.
Given what was on offer, it's easy to understand why Copenhagen was interested in a potential collaboration. Per Boesgaard, coordinator of the city's Climate Plan 2025, had this to say:
"Waste management, and particularly plastic waste management, has represented a huge problem for the city for a long time. Plastic is now a large part of people's daily lives, yet it represents a huge environmental problem with regards to both the consequences of its disposal and its carbon footprint.
Our challenge [as the City of Copenhagen] is to manage this problem holistically, which means solving the environmental issues without disrupting the day-to-day of our citizens. Thus, participating in projects such as this and collaborating with pioneering companies like SWESTEP to investigate the potential of their technology is both necessary and exciting for us as a city. We are very pleased with the outcome of this project and look forward to working more with SWESTEP and Climate-KIC in the future".
Source DAILY PLANET;  Read the full article – click here