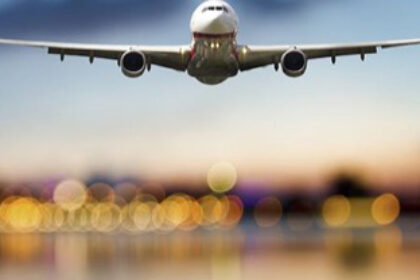 Positive results on initial tests on green aviation fuel
– Opens up for a cost-effective large-scale production
SWESTEP has successfully completed early tests to convert organic waste into non-fossil, green renewable diesel and aviation fuel. The process, which is patented, means that the production cost per liter of green fuel is very attractive.
SWESTEP offers an innovative technology for producing green fuel through its unique CC process (Catalytic Conversion) where organic waste as household waste, incl. plastics, tires and biomass (residues from farming and forestry including wood and demolition wood) are converted into synthetic non-fossil diesel and kerosene (aviation fuel).
"Preliminary study results indicate that the production cost of SWESTEP's non-fossil fuels is in line with fossil diesel and fossil aviation fuel, which is a major achievement.  Our technology for producing non-fossil fuel is more cost-effective and more flexible than the alternatives, which opens up enormous opportunities." Says Karl-Magnus Mattsson, CEO and founder of SWESTEP,
Climate Kic together with the City of Copenhagen and Kastrup Airport have participated in a study where waste has been tested and fuel is produced, with good results. Further tests and refinement of the process will be carried out in SWESTEP's planned Facility (R&D + Test + Producton) in Ljungby, Sweden.
Tech.Dr. Anders Östman at "Scandinavian Chemistry Information" has participated in studies where various mixtures of residual products / waste as input material have been tested and notes that the results are promising. The tests performed on a smaller scale show positive results.
SWESTEP's process is CO2-neutral, renewable and fossil-free and the feedstock can consist of, for example, biomass-based waste. SWESTEP's manufacturing process takes place at low temperatures and no harmful emissions of, for example, furan or dioxin occur.
"It is a climate-smart, simple and storable solution with good economy. This means new opportunities for local self-sufficiency, while at the same time it is easy and cost-effective to scale up production for those who want to carry out larger industrial production," says Karl-Magnus Mattsson.
"In the future, aviation fuel produced by SWESTEP technology will undergo formal tests for type approval and certification. We expect an approval because it is of a very high quality. And add that it is non-fossil product, gives us great expectation due to the industries market demand". He concludes.
Link to original artikel (Dagens Infrastruktur) in swedish
________________________________________________________________________________________________
SWESTEP – "The Next Generation Process Technology for Sustainable Recycling Production" –
SWESTEP develops and sells SWESTEP-Plants. The technology can recycle all types of hydrocarbon-based residues and waste, including plastics, into renewable energy and fuels (for Air-Land-Sea) green raw oil or liquid to refine into performance chemicals, for the petrochemical industry. (New green raw material that can help fossil-dependent industry to "Close the Loop", plastics, textiles, cosmetics, construction, etc.)
SWESTEP's technology copies nature's decomposition process, which converts organic residues and waste into renewable oils, minerals and and performance chemicals. But with the great difference that SWESTEP's technology takes less than 6 minutes instead of the more than 100 million years it takes for mother earth.
SWESTEP's technology involves a cost-effective extraction of renewable energy such as fossil-free oil, renewable diesel and green aviation fuel from residual products in our local environment, which partly facilitates waste management and self-sufficiency in energy, and partly leads to significant emission reductions compared to extraction of fossil oil taken up from the ground, Refined with associated emissions and then transported long distances over the soil before it is used (which in total means greater greenhouse gas emission.
SWESTEP has been nominated for – The Nordic Counsel Environmental Prize -, by Climate KIC in Denmark. This is the result of established partnerships with, among others, City of Copenhagen, Kastrup Airport, NISA (Nordic Initiative for Sustainable Aviation), KTH, Lund University and DTU (Technical University of Denmark).