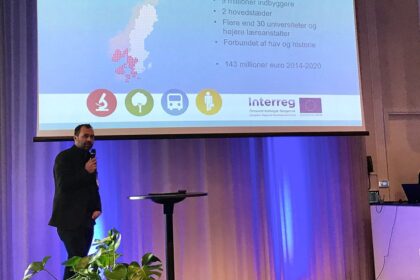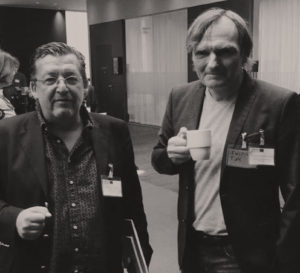 SWESTEP was invited by Scandinavian Partner LaB, on participating on a workshop on the  EU project INTERREG Öresund, Kattegat, Skagerrak.
It turned out be an good, constructive and fruitful day with both new contacts and projects to follow up on.
Host of the event where for the event was SCANDINAVIAN PARTNER LAB is under  the umbrella of INTERREG – Öresund, Kattegat, Skagerrak and the European Regional Development Fund.
On the picture from the left; JP Morgan Friberg Creative Director – New Business SWESTEP, Ole Langeland Pedersen – Consult and advisor INTERREG ÖKS / EU
Link to more information about Scandinavian Partner LaB – Click here