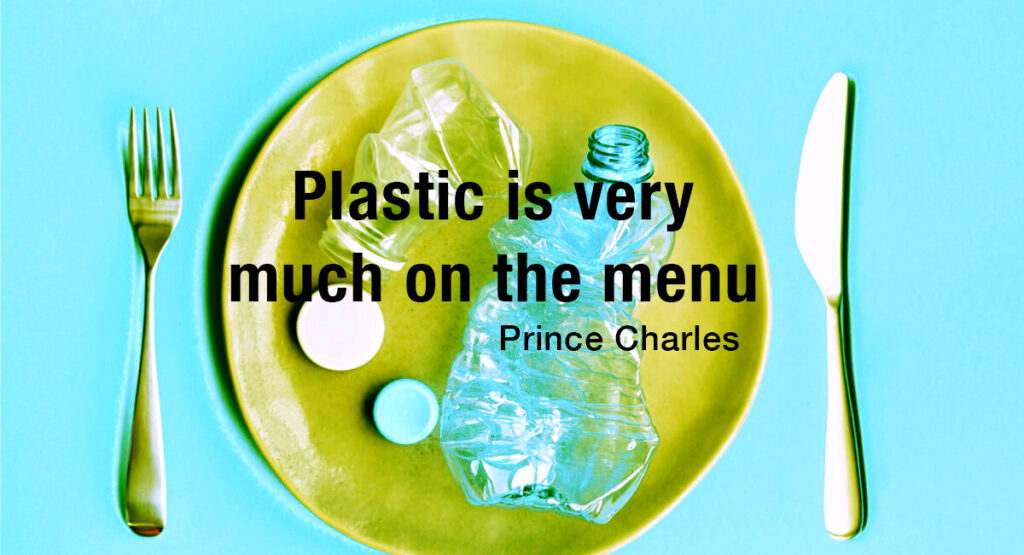 Plastic in our environment and food
Microplastics come from many sources: synthetic clothing fibres, dust from tyres, road paints, and the breakdown of larger items. Orb Media's recent investigation has brought the issue of microplastics in the environment into sharp focus. The analysis of tap water samples from around the world found that a high proportion of drinking water is contaminated with microscopic fragments of plastic (83% of samples collected worldwide, but up to 94% in the USA). Microplastic contamination seems more widespread than we perhaps knew, and they are regularly being ingested by people worldwide. Most concerning is how little is known about the effects of microplastic consumption on human health.It is no small problem.
As of 2015, 6300 million tonnes of plastic waste have been generated, around 9% of which was recycled, 12% was incinerated, and 79% ended up in landfills or the environment. The issue of large plastic items polluting the world's oceans is well known, leading to policies that aim to limit the production and use of plastic bags and bottles, and increase recycling. However, a key problem with plastics is that they are essentially indestructible; rather than being biodegraded, they break down into smaller and smaller pieces, eventually becoming microscopic fragments.
We should no longer just be concerned with large plastic items clogging up oceans and waterways, but also more attention needs to be paid to these tiny fragments and their effects on planetary health.
Prince Charles stated at a recent Our Ocean summit,
"Plastic is very much on the menu".
Health – How plastic affects us
Humans are already eating plastic from the sea. The average person who eats seafood swallows up to 11,000 pieces of microplastic every year, according to a study by researchers at the University of Ghent. Most concerning is how little is known about the effects of microplastic consumption on human health (Microplastics and human health—an urgent problem, The Lancet, 2017)
In March 2018, the World Health Organisation announced a review into the potential risks of plastic in drinking water after an analysis found 90% of some of the world's most popular bottled water brands contained tiny pieces of plastic. A previous study also found high levels of microplastics in tap water.
First, the amount of plastic being released into the environment must be drastically reduced. Some policies have already been formulated with this goal in mind, for example, many countries have made it illegal for retailers to give away plastic bags for free, and deposit schemes for plastic bottles are in place in parts of the USA and Europe. However, progress on this front has been slow and piecemeal.
"The research unveils the need for companies to consider their plastic footprint, just as they do for carbon, water and forestry," said Andrew Russell, Director of the PDP. "By measuring, managing and reporting plastic use and disposal, companies can mitigate the risks, maximize the opportunities, and become more successful and sustainable."
Time to take the next step
Time fore change
#Swestep – All residues come to use
SOURCE: The Lancet – Planetary Health