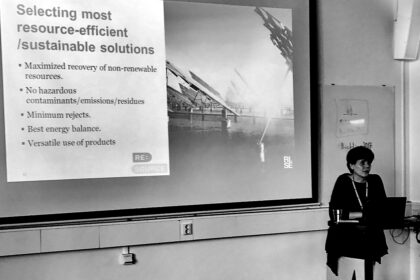 Interesting and fruitful workshop at KTH on feedstock recycling of polymers.
Molecular recycling (so-called feedstock recycling) offers an opportunity for converting different qualities of plastic material
into chemical raw materials with properties similar to those obtained from virgin feedstock.
This is a key element for enabling circular flow of polymer materials since all polymers are subject to aging and cannot,
consequently, be reused or material recycled endlessly.
The main objective of this project is to establish an effective mechanism that will support the development of best-tailored
solutions enabling circulation of polymer materials and to find a model for this mechanism to function well in the future.
The topic of the day was;
Finding viable technological solutions for different polymer products based on their structure and properties.
What kind of instrument is needed to assist technology users in their decision making and for technology providers to find their customers?
How can future platform/test bed serve both groups in the match-making in the best way?