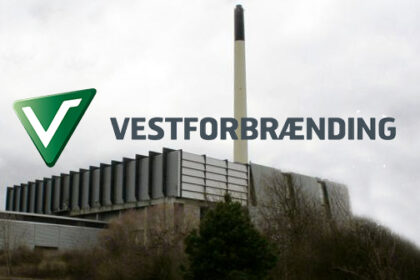 SWESTEP was invited to VESTFORBRÆNDING in Copenhagen to talk about plastic waste
SWESTEP see plastic waste as a valuable feedstock that can be processed into sustainable fuels and energy, or also as a chemical raw materials to refine into performing chemicals for the fossil-dependent industry.
CEO Karl Magnus Mattsson's speech on how SWESTEP's Catalytic Conversion technology recycles plastic waste in an both economic and environmental viable way led to many questions and interesting dialogues.
VESTFORBRÆNDING is Denmark's largest waste management company.
Each year VESTFORBRÆNDING handle around 1 million tonnes of waste and the focus is on the resource value of the waste – whether it is materials for recycling or fuel for energy production.
SWESTEP sees this as a interesting and rewarding first step and looks forward to the next step.
Picture above – Some of the participants from the meeting;


Henric Jacobsen – VESTFORBRÆNDING
Nana Winkler  – DANSK AVFALDSFORENING
Martin Porsgaard – NISA (Nordic Initiative for Sustainable Aviation)
Anders Kiil – VESTFORBRÆNDING