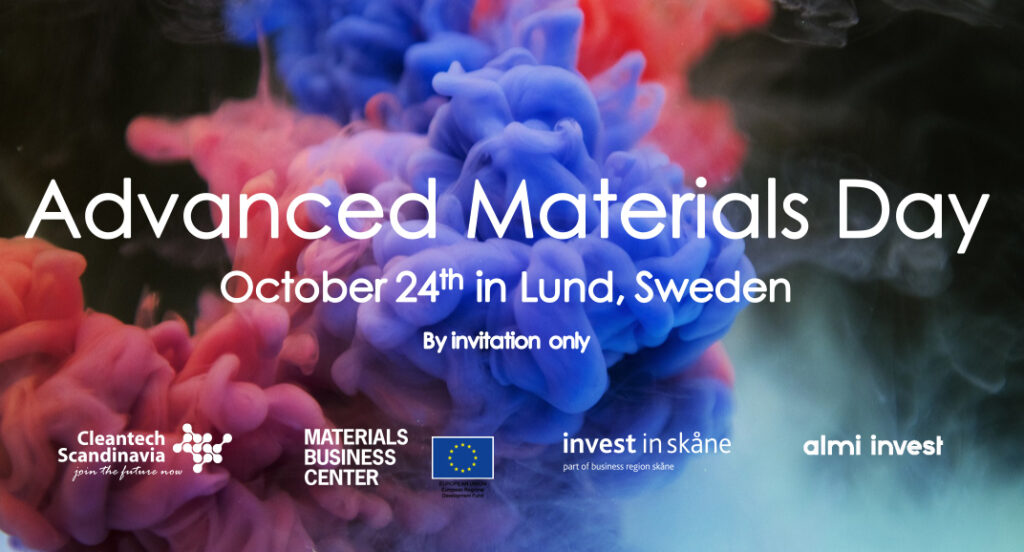 Swestep is invited to talk about our CC (Catalytic Conversion Process) recycling technology on October 24 in Lund.
The Advanced Materials Day will be an event focusing entirely on innovative and sustainable materials for international investors as well as local materials professionals from industry and academia.
Lund is quickly becoming an interesting hub for materials research, especially now that the MAX IV facility offers the highest quality of X-rays available to scientists from academia and industry worldwide. So nowhere better to host an event focusing on materials than there! Around 100 materials experts, researchers, innovators and investors will have the chance to exchange knowledge and contacts for a whole day.
Swestep have great expectations on this day, see this link about the event.