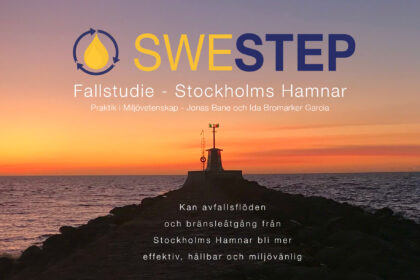 CASE STUDY – Swestep (Only in Swedish) Can waste streams and the fuel consumption of the Ports of Stockholm become more efficient, sustainable and environmentally friendly.
The case study was conducted during the course Internship in Environmental Science by Jonas Bane and Ida Bromarker Garcia in the summer of 2020 for SWESTEP AB.
The case study maps waste flows and fuel consumption from the Ports of Stockholm and three shipping companies in the Baltic Sea to investigate the conditions for a SWESTEP facility.
The information about the specific companies has been collected through interviews with the various actors and from documents on the actors' websites. Other information has been obtained from interviews with experts or public documents. The information base varies between the different actors and sometimes comparative figures are missing. This is partly due to non-response and partly to different routines in the actors' reporting.