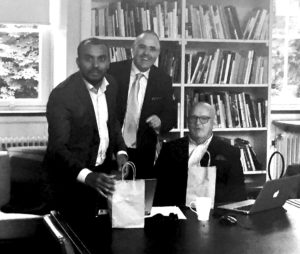 SWESTEP grows and appoints two CEO's; Christos Drakopoulos for SWESTEP Hellas and Robbin Rabbani for SWESTEP BD.
There are several projects in progress in both countries, both within the marine sector and MSW recycling projects involving both municipalities and the private sector as well as recyclers and waste management companies.
On the picture from the right; Robbin Rabbani CEO of Bangladesh, Christos Drakopoulos CEO for Greece / Greece and Karl Magnus Mattsson CEO and founder of SWESTEP AB.