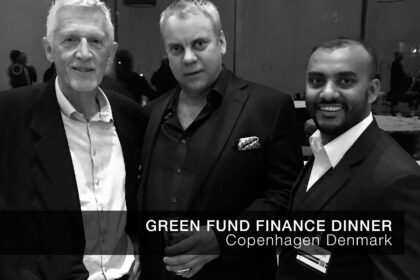 Success for SWESTEP at the Green Fund Finance Dinner in Copenhagen
CEO and founder Karl Magnus Mattsson's presentation of SWESTEP brought great interest and he answered a lot of questions before the dessert was presented.
Thank you GFF and BACKED for a well-accomplished event.
– And to all of you who came, listened, and now has become "SWESTEP Believers", thank you for your commitment and time.
Together we can now offer fossil-dependent industries a sustainable alternative for a cleaner and better future for both mother earth and future generations.
See link to the film from the event here
Pictures from "The Dinner Event"