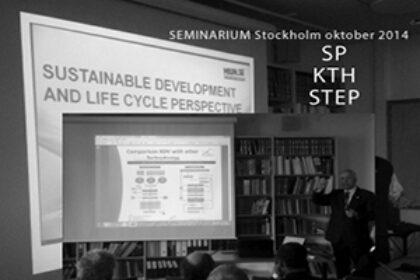 The Seminar with focus on the CPD technology was held at KTH in Stockholm Sweden. It was a made jointly with KTH – Royal Institute of Technology and SP – The Swedish Technical Inspection Agency.
It was full and representatives from the LRF, the Swedish Energy Agency, the forest industry, representatives from the County Administrative Board and the various industries and energy companies, to name a few.
The goal of the meeting was to exchange information, discuss and to create a platform for future collaboration and R&D in order
to advance the development and commercialization of the turnkey SWESTEP plants including the CPD technology (Catalytic Pressureless Depolymerisation process).