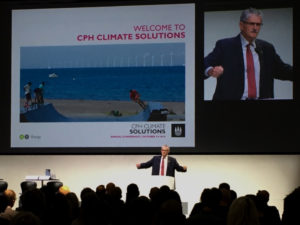 SWESTEP was invited to "CPH CLIMATE SOLUTIONS
ANNUAL CONFERENCE" A two day seminar in
Copenhagen, on the municipalities "Green Vision 2030".
Two-day seminar, including workshops on how Copenhagen's
work and vision of becoming fossil free by 2030. SWESTEP's
project "Trash to Cach" was one of the projects that were
presented initially by Peter Vangsbo from Climate CIK.
Several interesting lectures, presentations and discussions
during workshops with participants from all over the world.
To be continued…